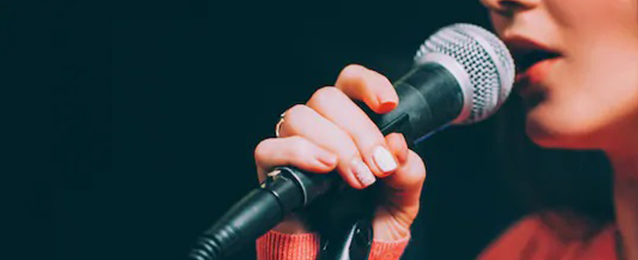 Online Vocal Music Classes

Join Now
Our Semi-Classical or Light Classical vocal course will train you the basics of Classical music but in a simpified style making it more accessible and easy to learn. This couse includes training sessions on Sufi, Thumri, Qawaali and Ghazals including the techniques and practice tools which makes the most of Semi-Classical singing.
At Jugalbandi Studio Vasundhara, we strive to deliver the best with style. Our main goal is to impart professional training in all forms of music and dance to each and every person irrespective of them having any prior knowledge in it. As a performer, you develop your skills and explore a range of contemporary styles in Singing as well as a series of instruments and dance forms under the direction of best Faculties and some of the best working professionals in NCR.
Singing is the act of producing musical sounds with the voice, which is often contrasted with speech. Voice is a natural instrument which does not need any outer help to manifest itself. This is the reason why vocal music is considered to be the highest form of fine arts. No previous experience or knowledge is required to enroll for the singing classes.
Prayag Sangit Samiti was founded in the year 1926. The Samiti is an Organization registered under the Indian Societies Registration Act of 1860. It was founded with the sole aim of propagating and popularizing the cause of Indian Classical Music in the country. Since its very beginning the Samiti has been striving hard for the propagation and elevation of the status of music, bringing about a new change in the activities relating to music and giving it an identity and feeling of self-realization to musicians and students of music.
It stands exclusively to the credit of the Samiti that music in the country now stands recognized as a subject of study by the UP Government and other State Governments of the country. Its diplomas and degrees are recognized by a number of State Governments, educational bodies and Universities.

With our Vocal Classes, you will be able to:
Acquainting the Student to the physical Tanpura, and what Swaras the four strings are tuned to.
Learn to focus on the stability of the note and match pitch perfectly with the Tanpura.
Develop voice clarity and understand how to use the basic elements of music, notes and rhythm, in play,
Learn improvisation of musical phrases and patterns - understanding Alankars and creating patterns.
Get Aural (Ear) Training – Helps you develop a good musical ear, which is an essential skill for all singers.
Learn basic notes on the keyboard, which will assist you in singing, arranging and composing songs.
Get introduction of Staff notation and Sight reading which makes you able to learn songs, allowing you to respond quickly in a number of professional situations including studio session work and live performances.
Learn performance techniques like body movements, eye contact, communicating with the audience, interaction with other musicians.
Learn dance fundamentals while improving motor skills, self-expression, confidence, imagination and social development.
Why Jugalbandi Studio Vasundhara?
We believe in exploring the talent of the every child based on interest.
We deliver One-to-One attention and guidance.
We share Progress Report with parents in the form of Audio & Video Clips.
We award certificates for the courses, competitions and Events.
We have an unrivalled track record in music.
We have trained teachers and working professionals.
We have High quality equipments, air condition classrooms with motivational, challenging, and fun atmosphere.
We provide opportunities for talent exposure and grooming sessions from time to time.
We provide free demo classes, so that you can experience the way we teach in our classrooms before paying for it.
---