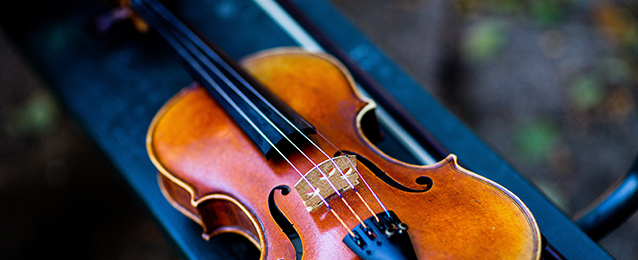 Online Violin Classes

Join Now
Our Light Violin course includes basics of Violin and training sessions on Scales, Sargam exercises and Saptak or Octaves. Further, you'll explore more by acquiring the techniques to play Violin on Bollywood songs, Ghazals and Bhajans. In addition to this, you'll be trained in accompanying Violin with Tabla, Dholak aur any other supporting instrument.
At Jugalbandi Studio Vasundhara, we strive to deliver the best with style. Amongst all musical instruments, the violin is the foremost one, which can produce even the smallest nuances. It hence gives a wider scope to the students to understand the applicability of violin in different fields of music. Our main focus is to train the students technically to play even the difficult and subtle musical notes effectively.
The Course structure is based on Light Music. Where you will be taught to play Light Music compositions. As the area of operation is small, it is possible to play violin at any speed to match the vocalist with ease. Violin can produce all subtle nuances, gamakas, modulations, and all the microtones which characterize classical music. The timber potentiality of the violin and its ability to blend with the voice gave the instrument an edge over all other instruments as the most ideal accompanying instrument.

With our Violin Classes, you will be able to:
See in detail the finger positions and the overal body technics to make sure you learn how to play the violin the right way.
Learn how to play Pizzicato and how to get this amazing vibrato sound.
Learn violin techniques from scratch.
Play the basic tunes of selected songs.
Learn basic concepts, notation system, and historical background of Indian Music.
Become musically ready for next level courses.
Get online learning resources like exercises, Tips, Videos etc. to help continue the fun at home!
Why Jugalbandi Studio Vasundhara?
We believe in exploring the talent of the every child based on interest.
We deliver One-to-One attention and guidance.
We share Progress Report with parents in the form of Audio & Video Clips.
We award certificates for the courses, competitions and Events.
We have an unrivalled track record in music.
We have trained teachers and working professionals.
We have High quality equipments, air condition classrooms with motivational, challenging, and fun atmosphere.
We provide opportunities for talent exposure and grooming sessions from time to time.
We provide free demo classes, so that you can experience the way we teach in our classrooms before paying for it.
---