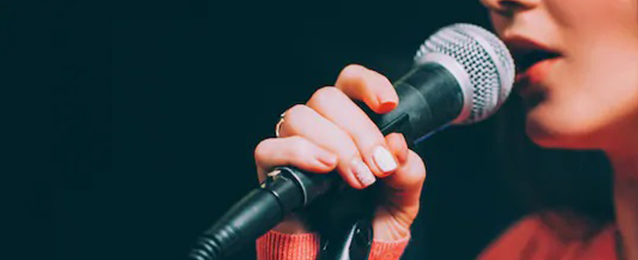 Online Vocal Music Classes

Join Now
Our Bollywood vocal course will train you in a focused study of Bollywood playback singing techniques by exploring your selected songs. This course is specifically for singers who are looking to gain more advanced skills in performing popular Bollywood style songs.
At Jugalbandi Studio Vasundhara, we strive to deliver the best with style. Our main goal is to impart professional training in all forms of music and dance to each and every person irrespective of them having any prior knowledge in it. As a performer, you develop your skills and explore a range of contemporary styles in Singing as well as a series of instruments and dance forms under the direction of best Faculties and some of the best working professionals in NCR.
Singing is the act of producing musical sounds with the voice, which is often contrasted with speech. Voice is a natural instrument which does not need any outer help to manifest itself. This is the reason why vocal music is considered to be the highest form of fine arts. No previous experience or knowledge is required to enroll for the singing classes.
Bollywood songs, more formally known as Hindi film songs, or filmy songs are songs featured in Bollywood films. Derived from the song-and-dance routine in Western film circles, Bollywood songs, along with dance, are a characteristic motif of Hindi cinema which gives it enduring popular appeal, cultural value and context. Hindi film songs form a predominant component of Indian pop music, and derive their inspiration from both classical and modern sources.

With our Bollywood Vocal Classes, you will be able to:
Learn different bollywood filmy songs, and get introduced to playback singing.
Learn singing techniques, Voice training, production, and modulation Singing in Scales and modes, Singing with a microphone and Practice with Orchestra, and Grooming for Reality Shows and Stage performances.
Develop voice clarity and understand how to use the basic elements of music, notes and rhythm, in play,
Learn improvisation of musical phrases and patterns - understanding Alankars and creating patterns.
Get Aural (Ear) Training – Helps you develop a good musical ear, which is an essential skill for all singers.
Learn basic notes on the keyboard, which will assist you in singing, arranging and composing songs.
Get introduction of Staff notation and Sight reading which makes you able to learn songs, allowing you to respond quickly in a number of professional situations including studio session work and live performances.
Why Jugalbandi Studio Vasundhara?
We believe in exploring the talent of the every child based on interest.
We deliver One-to-One attention and guidance.
We share Progress Report with parents in the form of Audio & Video Clips.
We award certificates for the courses, competitions and Events.
We have an unrivalled track record in music.
We have trained teachers and working professionals.
We have High quality equipments, air condition classrooms with motivational, challenging, and fun atmosphere.
We provide opportunities for talent exposure and grooming sessions from time to time.
We provide free demo classes, so that you can experience the way we teach in our classrooms before paying for it.
---