Exams & Certification
Jugalbandi Learning Studio has a deep foundation of music and performing arts. We are affiliated with Indian and Internationally recognised institutions/universities. Through our professional courses, you can boost your music/dance career to new heights as it enables you to earn a renowned degree and diploma through:

Prayag Sangeet Samiti, Allahabad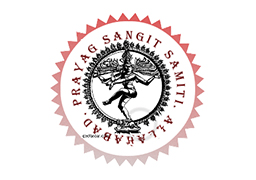 Established on the auspicious day of Maha Shivratri in the year 1926 by Deshraj Major (Dr.) Ranjit Singh, Late Baijnath Sahai and Late Satyanand Joshi, the Prayag Sangit Samiti remains the premier Institution for the practice and propagation of music in India. The Samiti is an organization registered under the Indian Societies Registration Act of 1860 and was founded with the sole aim of popularizing the cause of Indian Classical Music in India. Prayag Sangit Samiti is a valiant attempt towards rescuing music from disrepute to which it had come during the period from 15th to 17th century. All through its span of nine decades of existence, the Samiti has been playing the role of torch-bearer in the world of classical music and it can legitimately pride itself in having achieved high reputation for consistently upholding the highest and the richest traditions of this sublime art.
Gandharva Mahavidyalaya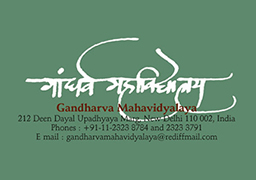 Gandharva Mahavidyalaya New Delhi is an institution established in 1939 to popularize Indian classical music and dance. The Mahavidyalaya (school) came into being to perpetuate the memory of Pandit Vishnu Digambar Paluskar, the great reviver of Hindustani classical music, and to keep up the ideals set down by him. The first Gandharva Mahavidyalaya was established by him on 5 May 1901 at Lahore. The New Delhi school follows the syllabi set by the Akhil Bharatiya Gandharva Mahavidyalaya Mandal.
Trinity College, London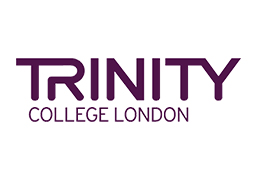 Trinity College London is a leading international exam board and independent education charity that has been providing assessments around the world since 1877. We specialise in the assessment of communicative and performance skills covering music, drama, combined arts and English language. With over 850,000 candidates a year in more than 60 countries worldwide, Trinity qualifications are specifically designed to help students progress. Our aim is to inspire teachers and learners through the creation of assessments that are enjoyable to prepare for, rewarding to teach and that develop the skills needed in real life.
Rock School, UK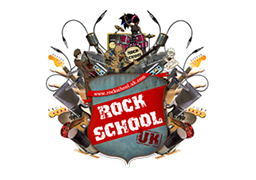 From a small office in West London in 1991, RSL (Rockschool Ltd) had a dream to change the landscape of formal music education, and sought to become the first viable alternative to the traditional offerings available in Britain at the time. To simultaneously fill the void and satisfy a demand that they knew was out there, founders Norton York and Dr. Simon Pitt initially developed a guitar, bass and drums syllabus for the contemporary musician. Rockschool began offering these exams in the summer of 1991, making it the world's first graded exam syllabus for popular music.
These degree or diploma courses will be as per the guidelines and the syllabus. There will be grade-system exams clearing which will fetch you a degree or diploma in this course.
Diploma Courses Offered
Primary Level
Junior Level
Senior Level
Degree Courses Offered
Bachelor of Music
Master of Arts (Music)
Why Jugalbandi Studio Vasundhara?
We believe in exploring the talent of the every child based on interest.
We deliver One-to-One attention and guidance.
We share Progress Report with parents in the form of Audio & Video Clips.
We award certificates for the courses, competitions and Events.
We have an unrivalled track record in music.
We have trained teachers and working professionals.
We have High quality equipments, air condition classrooms with motivational, challenging, and fun atmosphere.
We provide opportunities for talent exposure and grooming sessions from time to time.
We provide free demo classes, so that you can experience the way we teach in our classrooms before paying for it.