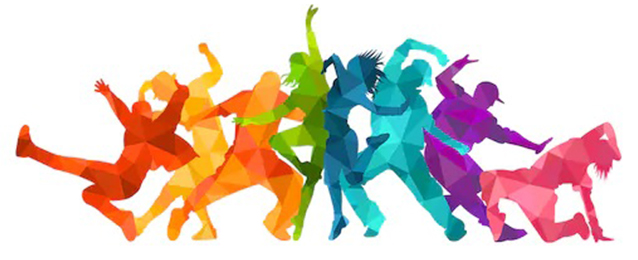 Learn Dance Online With Us

Join Now
Our B-Boying or Break Dance course includes the basics and techniques of Top rock, Down rock, Freezes & Power Moves. Through this course, you'll acquire all these skills and will become ready for stage performances.
At Jugalbandi Studio Vasundhara, we strive to deliver the best with style. If you've got the flair and the passion, step into space, where you can find dance classes that will unleash your creativity. Join our classes, Jazz classes, and expand your horizons. Discover the artist in you as you explore a variety of dance classes together with fellow dance enthusiasts.
Breakdancing, also called breaking or b-boying/b-girling, is an athletic style of street dance. While diverse in the amount of variation available in the dance, breakdancing mainly consists of four kinds of movement: toprock, downrock, power moves, and freezes. Breakdancing is typically set to hip-hop, funk, and breakbeat music, although modern trends allow for much wider varieties of music along certain ranges of tempo and beat patterns.

With our Dance Classes, you will be able to:
Have knowledge of B-Boy foundation, they would have developed training, performance and competition techniques to improve their personal fitness and assist in their creativity and self expression.
Get training, labbing and battle techniques to improve personal fitness and assist in nurturing creativity and efficiency for cyphers and battles.
Learn basic techniques, that makes you feel good as a dancer in any style, anywhere.
Get class which covers fundamentals in Toprock, Drops & go downs, Footwork & Groundwork, Freezes, and Power moves and will challenge students to progress beyond intermediate to advance level breaking.
Expand Your Creativity and Style with Dance Concepts.
Develop confident creative minds through disciplined physical training in a fun, safe and open environment.
Get confidence on the dance floor beyond anything you've ever imagined.
Learn Rhythm and movement games that teaches students new ways to express themselves.
Learn basic dance elements and vocabulary, space, time and body awareness, as well as dance class etiquette.
Encourages themselves while experiencing dance, music and imagination.
Get introduced to the future study of all dance techniques.
Learn dance fundamentals while improving motor skills, self-expression, confidence, imagination and social development.
Why Jugalbandi Studio Vasundhara?
We believe in exploring the talent of the every child based on interest.
We deliver One-to-One attention and guidance.
We share Progress Report with parents in the form of Audio & Video Clips.
We award certificates for the courses, competitions and Events.
We have an unrivalled track record in music.
We have trained teachers and working professionals.
We have High quality equipments, air condition classrooms with motivational, challenging, and fun atmosphere.
We provide opportunities for talent exposure and grooming sessions from time to time.
We provide free demo classes, so that you can experience the way we teach in our classrooms before paying for it.
---